Trusted Private Label Manufacturer in Glendale, AZ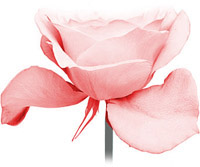 Chemist, Manufacturer & Formulator of Skin, Bath & Body Care Products, Phoenix, AZ
At CITA we recognize the financial, emotional and personal investment that your business venture requires of you. We offer you our commitment to producing quality products, our attentiveness to detail, our technical expertise and our ability to interpret and transform your concepts into tangible products that will delight your customers.
We take the time to talk with you about product ingredients, our formulation approach, even the suitability of a product idea for the current marketplace. We offer suggestions and alternatives. Once you authorize us to begin work on an approved set of specifications, we create samples of the prospective products for your evaluation. If you desire any modifications, new samples are created until the formulation meet your full approval. The process of bringing your idea to life, from concept through production and packaging, can occur quickly and efficiently.
Commitment to our customers
CITA International is committed to excellence. This commitment is the foundation on which all day-to-day activities and plans are based. The following are CITA's commitments to you. CITA will always:
CITA will always work hard to meet your expectations.