Progesterone Cream and Lotion Formulation
In 1994 we began manufacturing and private labeling a cream formulation with progesterone USP, wild yam and other botanical extracts. We have since perfected the progesterone cream and lotion to contain 500 mg of progesterone per ounce in an effective delivery system, which is also moisturizing and exhibits a great after feel.
Ingredient Information
The quality of the progesterone cream ingredients determine the performance, esthetics and consumer acceptance. Following is a partial list of ingredients we manufacturer regularly in our progesterone creams and lotions, as well as our hormone therapy formulations that we provide private label & contract manufacturing for.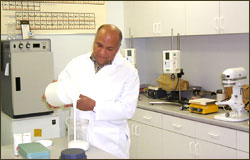 Mexican Wild Yam Extract, Black Cohosh Extract, Gensing Extract, Pycnogenol, Androstenedione, Silicone Fluids and Derivatives, Seaweed Extract, Kelp, Flavonoids, Alpha-Bisabolol, Chamomile Oil, Comfrey Root Extract, Natural Vitamin E oil, Vitamin A Palmitate, Dexapanthenol, Olive Oil, Apricot Oil, Progesterone USP Micronized, Aloe Vera Oil, Aloe Vera Gel, Cetyl Myristyl-Oleic Acid Esters, Saw Palmetto Extract, Boswellia Extract, Evening Primrose Oil, Borage Oil, Damiana Extract, Kola Nut Extract, Kikui Oil, Macadamia Nut Oil, Hazel Nut Oil, Sweet Almond Oil, Pregnenolone, Black Currant Oil, Grape Seed Extract, Essential Oils, Jojoba Oil, White Leaf Extract, Live Yeast Cell Extract, Variety of Herbal Extract formulations for a specific function, Sea Salts, Purified Sea Water, Natural Sterilized Clays, Vitamin K Oil, Cinnamon Oil, Vitamin B Acid, Amino Acid, Citrus Fruit Acid and Extract, Electrolytes, Mineral and Micro-nutrients, Collagen and Elastin Hydrolyzates, Tea Tree Oil, Menthol, Thymol, Camphor, Botanical Waxes, Oat Meal Extract, Egg Albumen, Vitamin C, Kojic Acid, Licorice Extract, Eucalyptus Oil, Wintergreen Oil, Salicylic Acid, Bearberry Extract, Rhatany Extract, Zinc Oxide, Ground Walnut Shell and Diatomaceous Earth.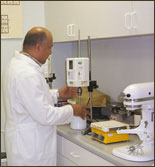 Progesterone Cream & Lotion Private Label Contract Manufacturer, Phoenix, AZ